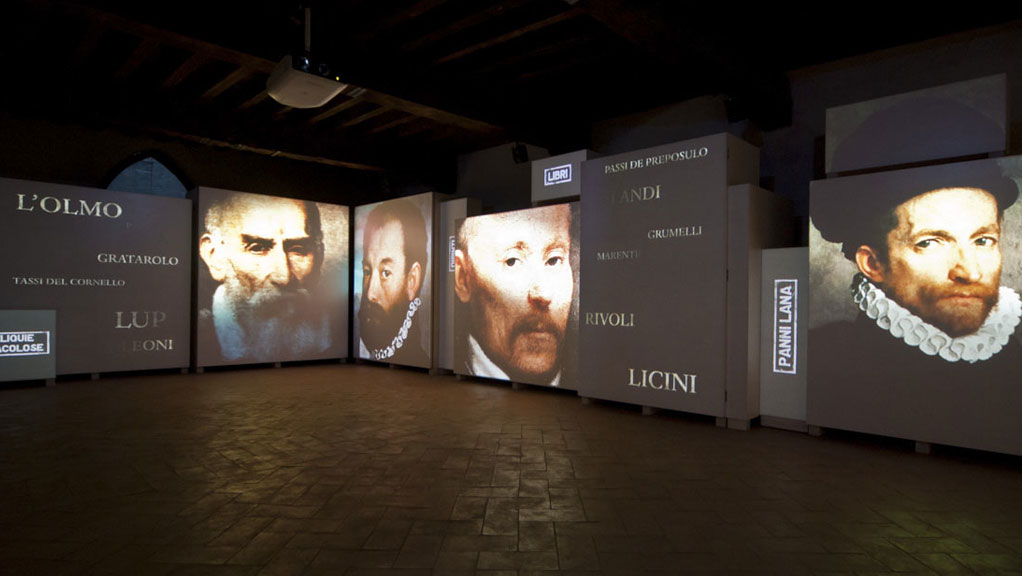 The journey visitors make through the rooms is in stages, getting gradually closer to the history of the city of Bergamo, discovering places, people, activities and commerce.
All the exhibition remind the idea of voyages and trading, visitors will be attracted by stories, images and sounds.
I collaborated with the studio N!03 on the realization of 2 interactive installations in the Museum.