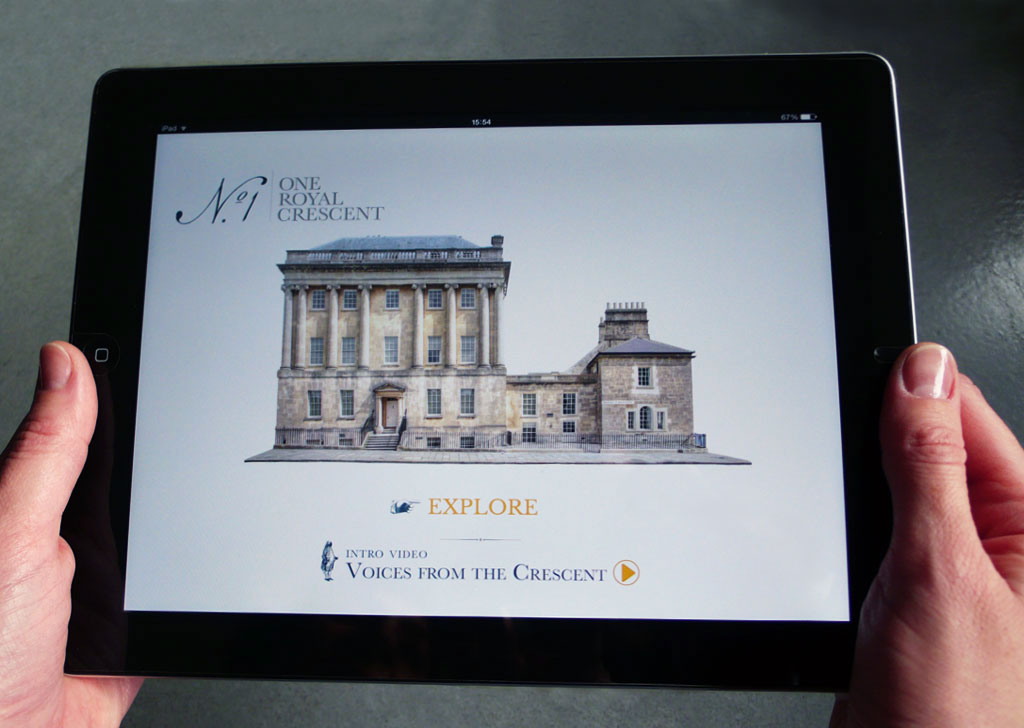 No.1 Royal Crescent is the first house in Bath's world famous Royal Crescent, home to Henry Sandford between 1776 and 1796.
In the 2013 the house has been restored and Simona Piantieri by Simolab and I, won a tender for a multimedia project at the No.1.
We were asked to produce video for the museum's intro room titled " Voices from the Crescent" with a narration from the first inhabitant: Henry Sandford. We also design three on site sound installations, with a collaboration of a sound designer.
Included in the project, we designed a mobile app for both IOS and Android platforms and a digital interactive tour for disabled visitors on iPad.